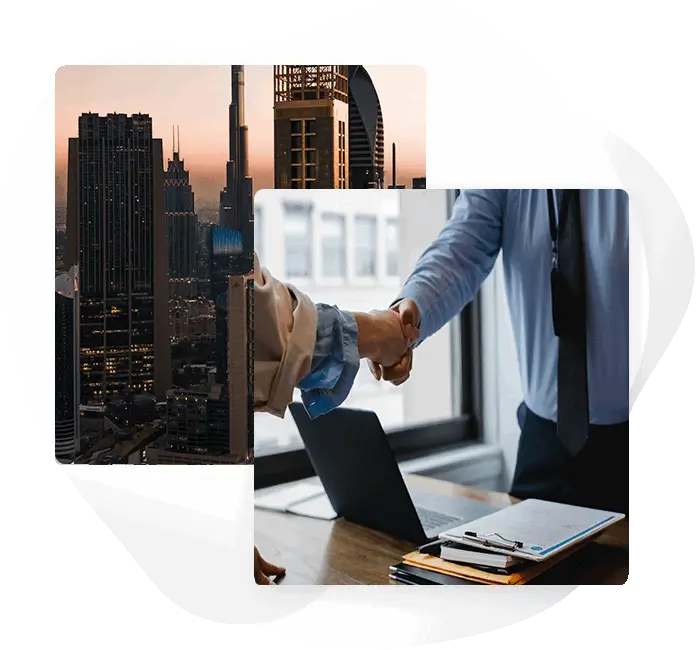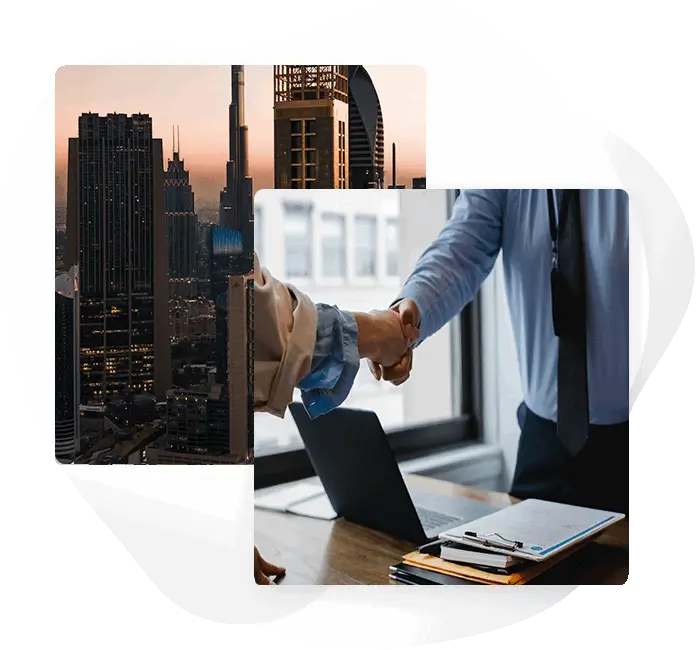 Mr. Yasser Al Ahmad and Mr. Mohamed Sadek Al Ahmad founded "BMG International FZCO" in the Dubai Airport Free Zone of the United Arab Emirates in 2012. With the assistance of its sister company Al Bawasil General Trading LLC (founded in 1999), which is still one of the industry's leaders in mobile whole sales trading today, "BMG International FZCO" has advanced significantly from its origins in Dubai. We have worked hard to become authorized distributors for numerous well-known brands, including Apple, Samsung, Xiaomi, Nokia, Realme, Oppo, Honor, JBL, gaming consoles, and many more. This perseverance paid off because of the strong relationships of "trust and favor that "BMG Group has built with all of its clients. "BMG" Group is dedicated to offering the finest possible consumer products and services, with an emphasis on three characteristics: assurance of distinctive devices for all manufacturers with which we work, competitive pricing, and excellent customer service. We have advanced by creating a collection of organizations that covers most of consumer electronics business.
"BMG International FZCO" is a freezone company that serves as the import/export arm for its sister companies that deal with all well-known mobile phone brands. BMG is present in many international markets, including Iraq, Libya, Algeria, Palestine, Jordan, Lebanon, Georgia, and many others. We have signed distribution agreements for a number of well-known brands, including Apple, Samsung, Realme, SanDisk, Oppo, and Infinix. We concentrate on wholesale trading only, and we are doing well so far.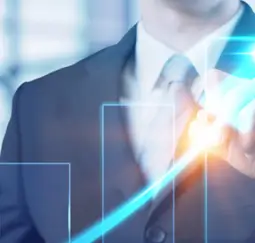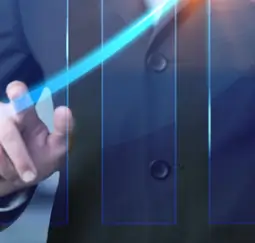 Values that drive success..
A vision that inspires
Since several years of presence and growth in the region, "BMG" has been able to constantly attract the best known brands that have been dealing with it for a long time, as well as our professional team that has sufficient experience to deal with different commercial markets contributed to the prosperity and growth of the company, we were able to cover a large segment of customers in most of the markets in which we operate, as we currently have more than 350 active distinguished clients, the company has succeeded in steadily treading a solid path towards growth thanks to the clear vision it adopted, which was one of the main pillars in achieving more of progress and prosperity. By continuing to focus on the bigger picture and the next big advance in development, "BMG" has become one of the largest business firms in the region.
We at "BMG" are led by our values to always work according to our vision that pushes us to move forward in order to achieve new achievements in all business sectors and companies in which we work. Perhaps the most important characteristic of working within "BMG" is the credibility as well as the clients' trust in us, which is the result of a number of previous successes, so all our transactions are based on them.
Our Values

Vision

and Mission
Providing high quality services.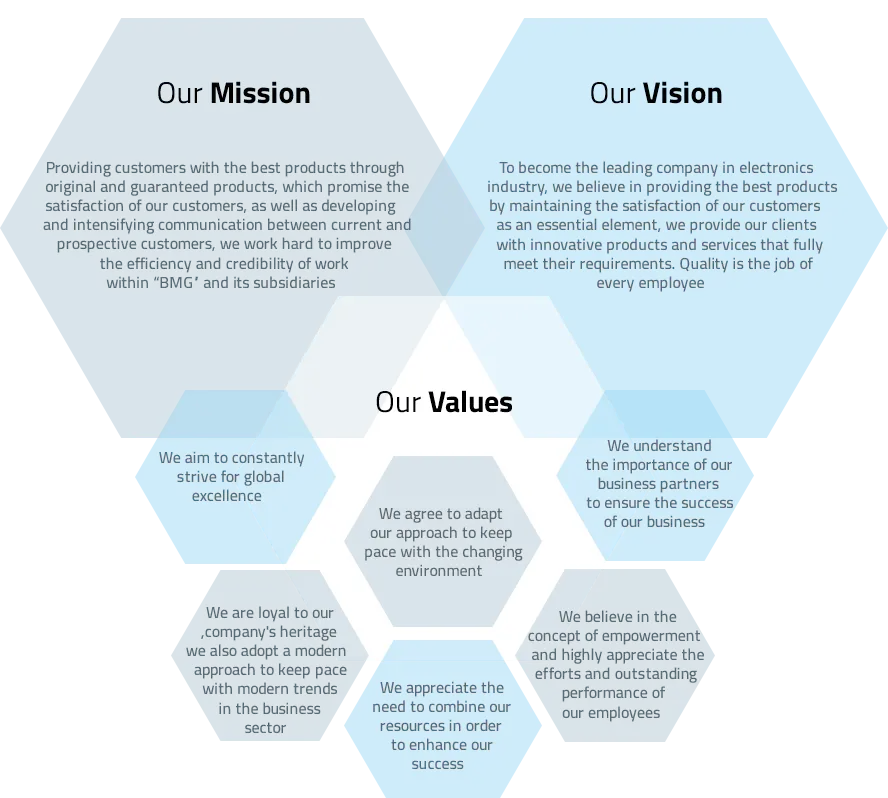 BMG is headquartered in Dubai, and has companies in several major economic sectors, and focuses on achieving superior quality through the development of its various projects in the United Arab Emirates and the Middle East and North Africa region, and Dubai is one of the most open economies in the world and depends heavily On foreign trade to achieve economic growth, which increased our expansion, and thanks to its continuous experience since its establishment in 1999, "BMG" is a trusted name in the smart devices, shipping and trade sectors.